May 29th, 2020 by Charles
* Moringa Australia.  Australian grown, processed & certified Moringa Oleifera products 2011 – till now (2023) (This site is for the whole world. For Australians, please go to moringafarmaustralia.com.au  or moringashop.com.au)australian
* Days/hours fresh. Not aged, un-refrigerated, usually irradiated, imports. Raw un-refrigerated nutrients decay badly too (common sense)
* Would you choose your Raw Nutrients to be freshly harvested THIS WEEK & EVERY WEEK in Australia, Never IRRADIATED, & Immediately REFRIGERATED from day one, or 'was harvested 5 to 12 months ago & NEVER refrigerated' ?
Hand HARVESTED WEEKLY with DAILY Express Air Mail Posting
Moringa Australia Shop – 13 Johnston St. Cook H'way by Cairns Airport, 4870
(Shop is 7th shop after Jonsons Farmers Market)  email –  c@moringafarmaustralia.com.au
Tel orders – Freecall 1800 140 826 or  (61) 07 40551 888  Weekdays 10am to 4pm. Online –  24 hours
Australian Moringa Shop- www.moringashop.com.au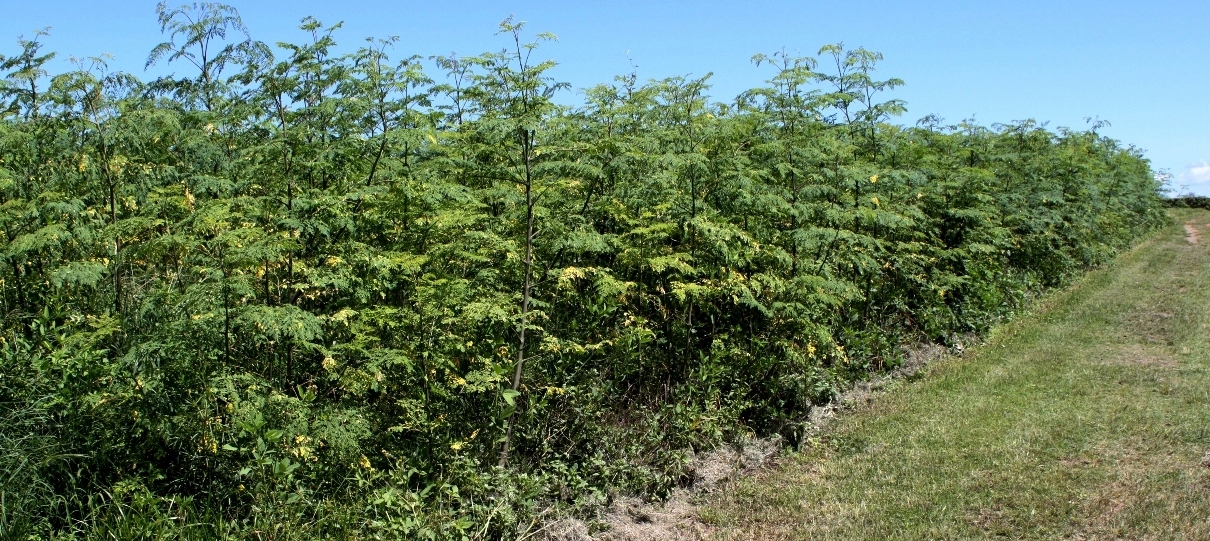 We nurture Australian Moringa Oleifera Trees in Far North Australia. Our methodology is Australian organic to achieve the highest nutritional production. We do not use chemical fertilisers or genetically modified organisms (Gmo's)  In fact, we use our own Organic Moringa fertilisers – Moringa Compost, Folia Sprays, & Powder Soil Boosters.
Member of Australian Certified Organic
** We are the first and pioneering Moringa farmer/manufacturer in Australia, growing & developing a large range of Moringa Products **
AUSTRALIAN Moringa Oleifera (Grown-Made-Certificated) have an International & National reputation as being HYGENIC, AUTHENTIC, POTENT & GREEN because of our very high standards & techniques in both the growing & processing of our MORINGA
Your continueing custom re-enforces our sustainability as world leaders in high potency AUSTRALIAN Moringa
1  Our prices are comparable to German grown & developed Moringa
2  We do not exploit cheap laboured farmers overseas, we grow & make our own.
3  We pay Aussie Dollars to our Australian staff
4  We care for Australian skills, jobs, industry & farms
5  Our skilled methodology makes for far superior Moringa with higher potencies
________________________________________________
* MORINGA AUSTRALIA FARM ONLINE SHOP 13 Johnston St Cook H'way by Cairns A'port, Qld. Email – c@moringafarmaustralia.com.au (24 hours)
* Office hours Monday to Friday, 10 to 4 only
* Orders Freecall 1800 140 826 or 07 40551888 Mon-Fri 10am to 4pm only
_______________________________________
Moringa Farm Australia's own BRAND —
Moringa Australia products & services –
MORINGA TREE branches – harvested to order
MORINGA CAPSULES Anti Inflammatories. Nutrients for PETS, ANIMALS
MORINGA CAPSULES nutrients made to order
MORINGA POWDER as POULTRY Nutrients
MORINGA POWDER as Soil FERTILISER
MORINGA POWDER nutrients made to order
MORINGA DRIED LEAVES nutrients made to order
MORINGA T-BAGS FLOWERS, LEAVES
MORINGA OIL for SKIN CARE & Hair Care, & for Cosmetics
MORINGA FACE SERUM for Facial skin care
MORINGA BODY LOTION
MORINGA HAIR CONDITIONER
MORINGA SHAMPOO
MORINGA DOG SHAMPOO
MORINGA BEARD OIL
MORINGA SHREDDED for DOGS & Animal Care
MORINGA PELLETS for POULTRY Growth
MORINGA STRIPS for Farm PIGS, GOATS etc
MORINGA DROPS extracted nutrient-energy Drops for HORSES, Animals
MORINGA ENERGY DROPS nutrients made to order
MORINGA FOLIA SPRAY FERTILISER
MORINGA LINIMENTS as ATHRITIC and MUSCULAR APPLICATIONS
MORINGA FRESH LEAVES nutrients made to order
MORINGA HONEY nutrients made to order
MORINGA SOAP – Moringa oil with ground leaves
MORINGA REMEDIAL OIL animal care
________________________________________________
   Beware – Even Moringa SuperNutrients can be spoilt !
* Important Quality control – To ensure MAXIMUM nutrients, we harvest WEEKLY, only in small batches, farm fresh, always processed in air-conditioning with immediate refrigeration, & posted to you WITHIN DAYS (some, within hours)  Never buy large quantities of Powder, Capsules, Pellets, etc. Never Freeze.
* Age, heat & air are huge factors. Nutrient Quality is time & temperature dependent. Not just Moringa, but All RAW plants & nutrients begin decaying, usually within 1 to 2 hours after harvesting ! Moringa must be immediately & continually refrigerated to prevent decay.  To guarantee the highest nutrients, buy top-up's of our farm fresh products, twice to four times a year. Imports are already aged/depleted upon arrival, no matter how shiny the packaging.
* Our Australian Moringa Oleifera (pre & post processed) is immediately & permanently refrigerated, otherwise, its too late to prevent decay, & Never to be Frozen. Remember Moringa only grows ( harvested & processed ) in very hot, dusty & humid climates)
* Whatever you use Moringa for, would you choose your RAW Nutrients to be freshly harvested & Immediately REFRIGERATED this week, or "was harvested 5 to 12 months ago, NEVER refrigerated and normally, Import IRRADIATED / FUMIGATED" ?
* ALL imported or shipped in Moringa are raw, & with or without preservatives, suffer prolonged nutrient degrading storage time & temperature fluctuations in farmer co-operatives, warehouses of middle men, transportation in hot ships & in customs' inspection / treatment queues.
* Initially, a nutrient decayed, aged, oxidised, or import irradiated/fumigated Moringa looks no different to a fresh, nutrient packed sample, and certainly, all brown specimens must be destroyed immediately.  Buying wrongly or cheaper, you have paid way too much.
* We practice costlier Controlled Drying with de-humidifiers, not shade or sun drying overseas that increases Oxidation & mould (cheap imports). Controlled temperature drying means vitamins & enzymes especially, are not oxidised & eliminated; together with having no mould, fungi, cockroaches (insects), dust, & air bourne bacteria ground into your Moringa.
* It's rare & costlier, but this Australian Moringa operation uses machinery, where hot to very hot operating chambers are engineered with cooling systems ( other grinding chambers often exceed the safe temperature point BY 40 degrees F )  ……. to ensure all the delicate & heat sensitive nutrients, enzymes, etc remain in pristine condition.  These machines stay, & are also staff operated in permanent air-conditioning !
* Our laboratory for Moringa procedures is also in air-conditioning and NO HEAT is ever used in any of our nutrient extractions & infusions. (ATO herbal alcohol permit 38012)
* Above Quality Assurance techniques ensure we produce the best, highest potency forms of Moringa available worldwide, for whatever purpose you use our Moringa for.
_______________________________________________
* I'M IN A HURRY – WHAT'S MORINGA IN A NUTSHELL?
___________________________________________________________________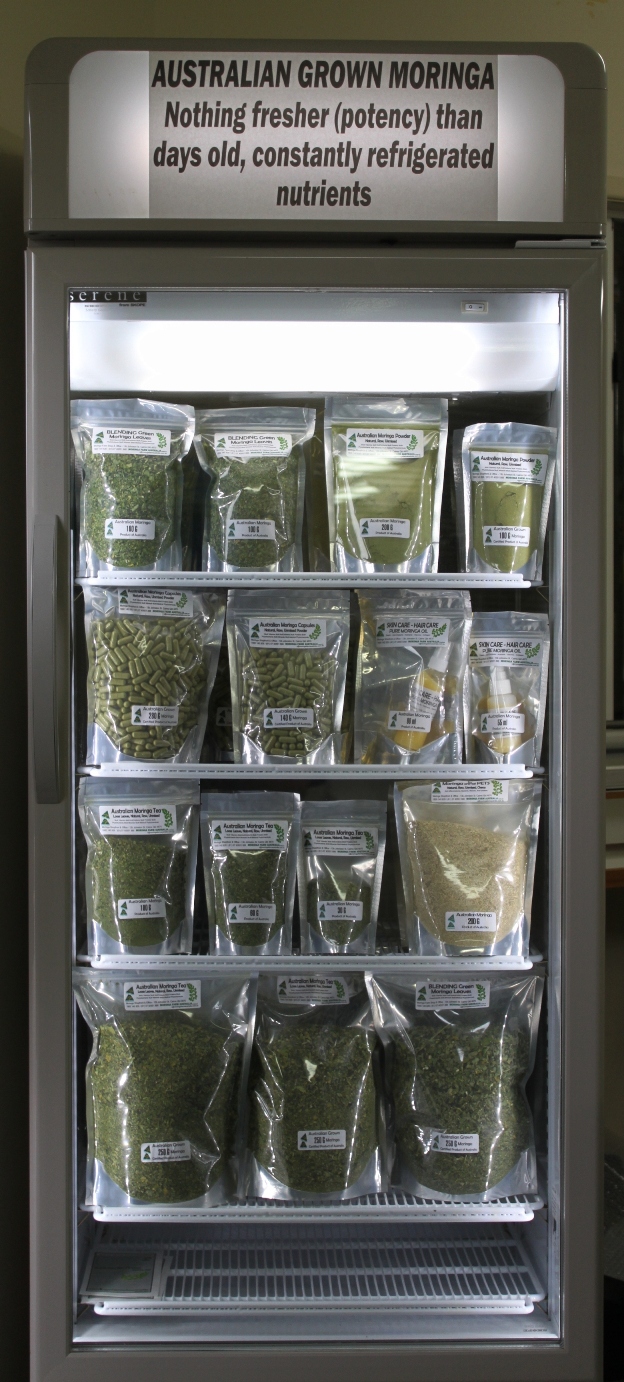 00
Our Moringa is Completely AUSTRALIAN, but this German Documentary is highly informative – 69mins
Our Moringa is Completely AUSTRALIAN, but this German Documentary is highly informative – 69mins